TYKO PERGOLAS LOS ANGELES
Tyko Pergolas Los Angeles is a company specialized in the installation of outdoor infrastructure in Los Angeles and California State.
OFFICE
115 North Wetherly Drive
Los Angeles, CA 90048
United States
OPENING HOURS
Monday to Friday :
09:30am-12:30pm
and 1:30pm-6:30pm
Saturday by appointment only
Welcome to TYKO Pergolas, the pinnacle of luxury and elegance for outdoor living. As a leading custom pergola company in Los Angeles, we specialize in crafting bespoke aluminum structures. Our expert team designs and constructs stunning, custom pergolas, bringing your unique vision to life.
Experience the seamless blend of luxury and innovation with TYKO Pergolas, setting new standards for outdoor excellence in Los Angeles.
Pergola Installation in Los Angeles
Supply and installation of pergolas in Los Angeles, Malibu, Santa Monica, Beverly Hills, NewPort Beach…
Are you seeking to elevate your outdoor space with a stunning pergola? Whether it's a backyard oasis, rooftop haven, or terrace retreat, Tyko Pergolas Los Angeles is your premier destination. As a distinguished pergola builder in Los Angeles, we specialize in delivering impeccable pergola installation services, including custom pergolas and louvered pergolas.
Our extensive range of pergolas caters to every preference and budget, ensuring the perfect fit for your project. Whether you're envisioning a shaded sanctuary for your restaurant, an inviting outdoor café space, or a year-round extension of your living area, we offer innovative solutions that are both practical and distinctive.
Designed to withstand the unique demands of coastal environments, our pergolas combine form and function. Each project is meticulously tailored to harmonize with your home or business, from architectural details to color palettes.
With an unwavering commitment to excellence, we guide you through every step of the process. From selecting the ideal pergola model and dimensions to choosing finishes and colors, our team ensures that your vision becomes a reality. Our pergolas are a testament to durability and quality, seamlessly integrating into your surroundings.
Every project begins with a comprehensive layout study and the creation of a 3D technical plan, guaranteeing precision in execution. Our dedication extends to individuals and businesses across the landscape of Los Angeles – from Beverly hills, Calabasas, Malibu, Pacific Palisades, Santa Monica, to Newport Beach.
Discover a world of outdoor luxury with Tyko Pergolas Los Angeles. Let us transform your space into a masterpiece that epitomizes your style and desires. Experience unparalleled craftsmanship, exceptional service, and a pergola that redefines outdoor living.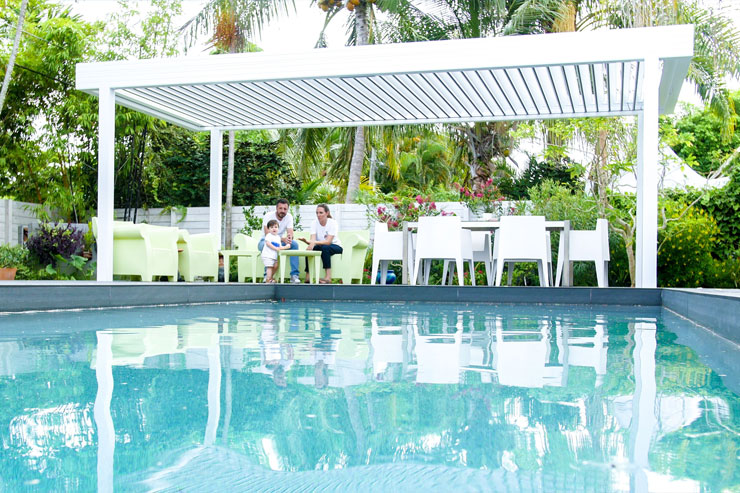 Carport Installer in Los Angeles
Design and installation of certified metal carpots in Los Angeles, Malibu, Santa Monica, Beverly Hills, NewPort Beach…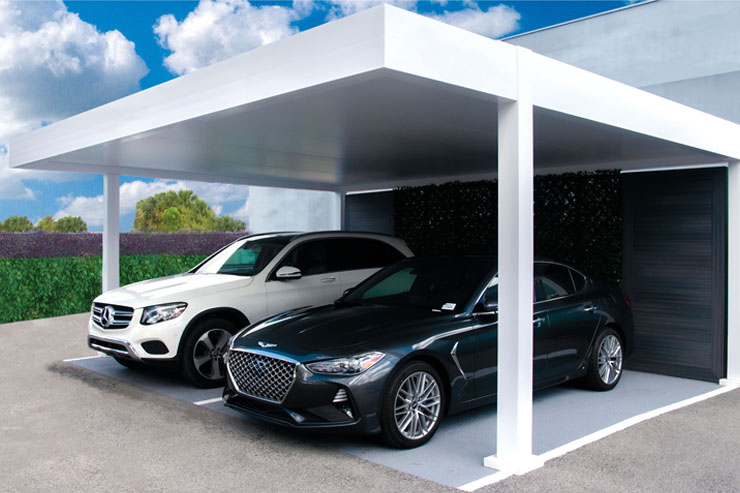 Discover the pinnacle of vehicle shelter at Tyko Los Angeles. As the foremost carport builder in Los Angeles, we specialize in crafting structures that not only shield your vehicles but also enhance your property's visual allure.
Our meticulously designed carports are tailored to your precise needs, whether you require a single-car shelter or a multi-vehicle haven. We take pride in seamlessly integrating our designs with your property's architectural style, elevating its overall appeal.
Tyko Carports is committed to quality and durability. Each carport is constructed to withstand the unique challenges of Los Angeles' environment, reflecting our dedication to superior craftsmanship. From concept to installation, our team works closely with you to ensure your vision becomes a reality.
Choose Tyko Carports for a fusion of protection and aesthetics. Whether in Los Angeles, Beverly Hills, Calabasas, or beyond, our structures redefine how you shelter your vehicles. Elevate your property's value and charm with Tyko Carports – your trusted partner in creating functional and visually stunning carport solutions.
Glazing System Installation
Supply and installation of glazing systems in Los Angeles
Are you in search of a seamless way to enjoy your terrace while staying shielded from the elements without compromising on natural light? Look no further than Tyko's innovative glazing systems. Our designs and installations offer an elegant solution to keep your interiors protected and well-insulated, ensuring year-round comfort and a connection to the outdoors.
Our diverse range encompasses sliding glass doors and vertical opening sliding windows, available in configurations of 1, 2, or 3 glass frames, each featuring a seamless guillotine-type closing mechanism. For added convenience and comfort, we specialize in electric retractable screens with vertical openings and adjustable heights, offering you ultimate control over your environment.
From residential to commercial spaces, Tyko's glazing systems cater to individuals and professionals alike. Whether you're in Los Angeles, Malibu, Santa Monica, Beverly Hills, Newport Beach, or beyond, our services extend to bring innovative outdoor solutions to life. Experience a new level of outdoor living with Tyko Glazing Systems – where comfort, elegance, and functionality unite seamlessly.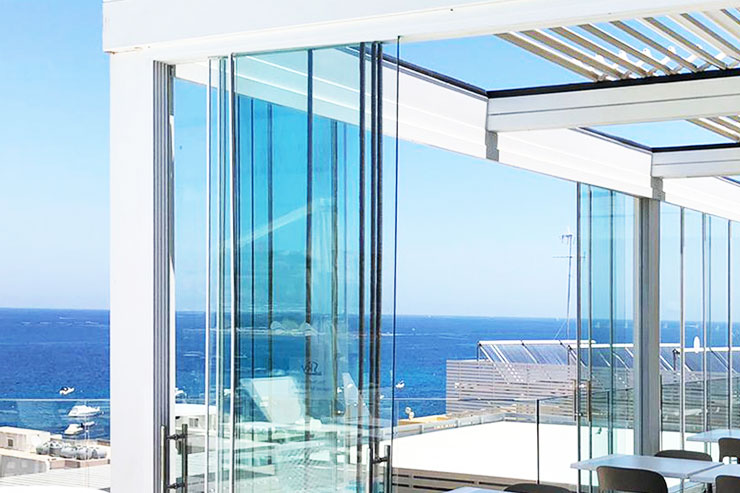 Customer Service
Customer Service 7 Days A Week
COMPETITIVE PRICES
Unbeatable prices on all our ranges
EXPERTS AT HOME
Assistance before, during and after the installation
INSTALLATION
Delivery and installation by qualified technicians